Facilities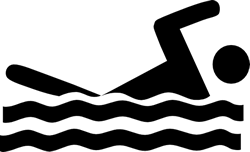 Swimming pool
Swimming is a good all-round activity because it: keeps your heart rate up but takes some of the impact stress off your body. builds endurance, muscle strength and cardiovascular fitness. helps maintain a healthy weight, healthy heart and lungs.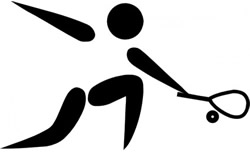 Squash Court
Squash is an indoor racquet sport, played by two or four players in a four-walled court with a small, hollow rubber ball. Squash can be a fast-moving sport that provides an excellent cardiovascular workout.
n squash, a player can use a lot more energy than most other sports. Squash helps to:
improve cardiovascular health. A game of squash can see you running, leaping and diving for the ball
increase strength and fitness
maintain a healthy weight
increase flexibility and strength in the back
promote good coordination, agility and flexibility
build hand–eye coordination.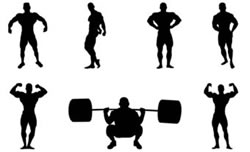 Gymnasium
Health clubs can help you feel and look better as they provide the environment to reach important goals: weight loss, muscular development, and overall health management. They can help you improve your health by providing access to a variety of equipment and group exercise classes, as well as fitness professionals who encourage consistent attendance, all of which help you stay motivated. Your health club can also be a great place to spend time with friends and family and make new fitness-minded friends.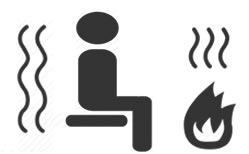 Sauna Room
Deep sweating, however, has multiple proven health benefits. Benefits derived from a deep sweat can be achieved via regular sauna bathing. Due to the heat of a sauna, the core body temperature begins to rise. The blood vessels then dilate, causing increased blood flow.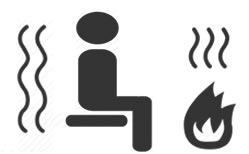 Steam Room
Steam baths provide a variety of health and beauty benefits, suitable for almost anyone. Warm, moist heat supplies sink in to the skin, joints and muscles. The skin first responds by opening the pores, cleaning several layers deep into the dermis.
Perspiration carrying the body's toxins can seep out of the enlarged pores with ease. The body reacts by relaxing sore muscles and improving blood flow, bringing more oxygen and nutrients to all areas of the body, even the most delicate capillaries. A steam bath—also called steam shower, hot springs, sweat lodge, wet sauna, hydrotherapy and hot bath—is safe and beneficial for almost every age and medical condition.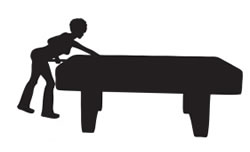 Pool & Billiards Table
Just like all other sporting activities world over, pool and billiards sports are as addictive and sometimes even more. But besides the addiction, there are so many benefits associated with taking part in playing these games ranging from; health, social and economic benefits.
Firstly, being one of the most famous sports the world over, it is very easy to access a playing field in every part of the universe and ready of opponents at all levels in very region.
Further still research depicts that players who play cue sports like snooker, pool, carom, and others are unknowingly honed with a high degree of concentration since the game requires extreme concentration and body coordination.
In a game of pool / billiards, a given player is continually put in awkward situation, forced to panic and has to think at the same time.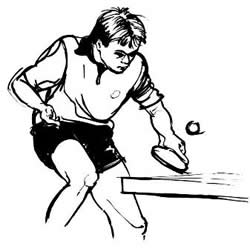 Table Tenis
Table tennis is a sport that can be enjoyed by individuals of any age and physical ability. Top table tennis players are some of the greatest athletes in the world, yet it is enjoyed by millions of disabled persons and folks in retirement homes. Playing table tennis is a great way to stimulate the brain and promote quick thinking while improving hand-eye coordination. Table tennis is a low-injury risk sport that keeps one fit and flexible, without putting severe stress on joints. Playing table tennis increases one's agility and flexibility, and most of all their reaction time. On a professional level, a table tennis player has to react to the ball, move up to five feet, and do a full body swing in order to return the shot, all in less than half a second.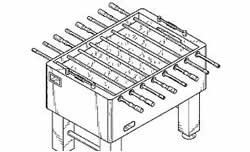 Foosball
Table football, also known as table soccer, foosball, baby-foot or kicker, is a table-top game and sport that is loosely based on association football.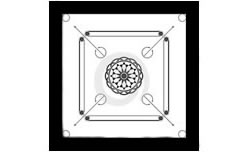 Carrom
Carrom is one of the most popular indoor games all over the world. Carrom, by nature, can be played and enjoyed among various age groups and it is found to be played most frequently within family members which gives an ample opportunity for the parents to spend quality time with their children and improving family bonding.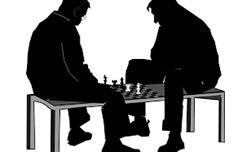 Chess
Chess has long been the game of gentleman, geniuses, philanthropists and other gifted people. This has formed an incredibly wide misconception around the word that ONLY geniuses and gifted people can play the game and it is strictly designed for them.
If someone was asked to name the first things that come to their mind when they hear 'chess player', it would be 'old', 'smart', 'talented', 'genius' and many other things unrelated to everyday people… But once again, this is a misconception – it is a false belief injected to people by mass media.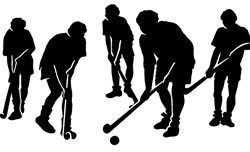 Ice Hockey
Hockey is more than just a game for our entertainment; it is a catalyst to help teach us the right values in life in order to be a successful, well rounded person.
Similar to other team sports, hockey can bring many advantages compared to those that are played individually. Other than the obvious health benefits of getting physical activity, participants improve coordination, strength, flexibility, reflexes and agility.
Membership
Club Central Membership provides you with a range of entertainment & Lifestyle options along with exclusive 'Membership Benefits' that includes access to Club Central Facilities And The Life member also gets below benefits:
Cash back on each referral
Discount On Wedding Packages (Venue)
Discount on F & B Services
Discount at Olive Spa
Discount on Room Bookings
Discount on Event Passes Organized by Hotel Balaji Central
Option1

Limited Lifetime Membership at INR 35000 Plus Taxes
Annual maintance: INR 2999 plus taxes
Annual Membership at INR 15000 plus taxes

Option2

Annual Membership at INR 15000 plus taxes